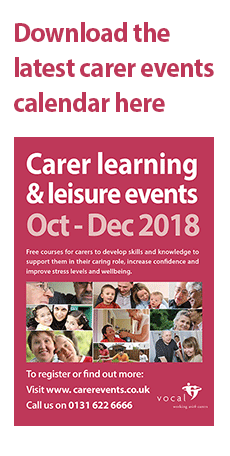 Alcohol and Me (Nov)
Fri 16 Nov
10:30 - 13:00
Event Navigation
Would you like to learn more about alcohol, safe levels of consumption and think about alternative ways to relax, gain confidence or socialise?
Duration: 1 week
Who is this course for?
Carers who would like to reflect on their own relationships with alcohol.
Weekly Breakdown
Learn more about safe alcohol consumption, short and long term effects of alcohol consumption. Also an opportunity to reflect on personal alcohol consumption.
What carers will get from this course
An increased understanding of safe alcohol limits.
A space to reflect on personal alcohol consumption and tools to make change if desired.
A safe place to learn with and from peers.
Related Events