Bank accounts
Tue 11 May, 2021 @ 10:30 am

-

11:30 am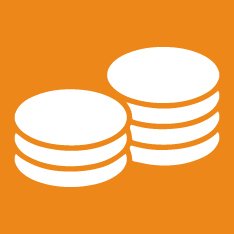 This session from Money Advice Scotland, an overview of bank accounts available, the pros and cons of each.
Duration: 1 week
Who is this online session for?
This event is open to carers residing in or caring for a person in Edinburgh. The event is being run in conjunction with Carers of East Lothian so there will be some carers from East Lothian in attendance.
Outcomes of this online session
An overview of the type of bank accounts available, what the pros and cons of each may be, to help attendees assess if the current bank account they have is suitable or is there a better alternative. We will briefly chat about open banking and how this could help with budgeting. We will also discuss online banking, introducing attendees to MAS online banking – a recently developed platform to allow users to simulate using online banking, without the worry of fear of doing something wrong and affecting their bank balance.
Delivered by
A practitioner from Money Advice Scotland.
Online Instructions
This course will be delivered online. Details of how to join the meeting will be sent you via email once you have registered. Please note, if you do not get an email with Zoom details for the event you have registered for please contact VOCAL on 0131 622 6666.