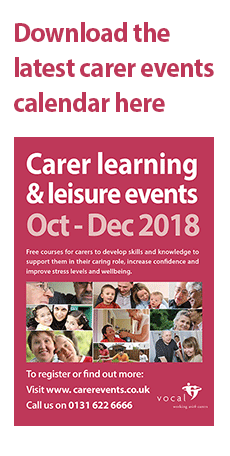 Caring for someone with Dementia and Understanding Medication
Wed 13 Feb
10:30 - 12:30
Event Navigation
A session exploring how medication is used in the treatment of Dementia and Behaviour associated with Dementia.
Duration: 1 week
Who is this course for?
This course is appropriate for anyone caring for someone with Dementia.
Weekly Breakdown
Lead by a dementia specialist pharmacist this course provides information on how different medications are used to treat Dementia and its symptoms, as well as information about how to safely take medication, side effects and drug interactions.
What carers will get from this course
Information about the pharmaceutical treatments for Dementia.
Information about how medication could be used to manage some of the symptoms.
Related Events