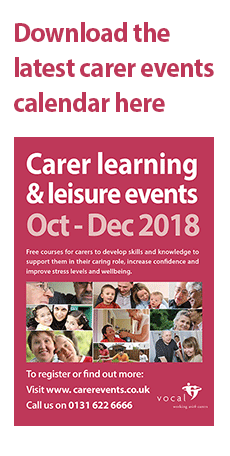 Conversation Cafe: Local Support (Carers Hub)(October)
Mon 29 Oct
14:00 - 15:30
Local support – Whether it is the support provided by the NHS, the Council or through other carers, accessing the right support at the right time can be important. How important to you to the support you receive is local.
Duration: 1 week
Who is this conversation cafe for?
For anyone who would like the opportunity to discuss their concerns with like-minded people.
Weekly Breakdown
The session begins at 2pm for a 2.30pm start. This will allow carers to get a coffee and relax before the conversation starts. The conversation will last around an hour with each carer given an opportunity to talk if they would like to. A talking object (sand-timer) will indicate who is speaking and how much time they have. The session will end by 3.30pm.
What carers will get from this conversation cafe
An opportunity to share thoughts.
Meet others in similar situations.
Take a break from their caring role.
Discover tips and hints.
There is no need to book – just drop in and join us for a relaxing and stimulating afternoon.
Related Events