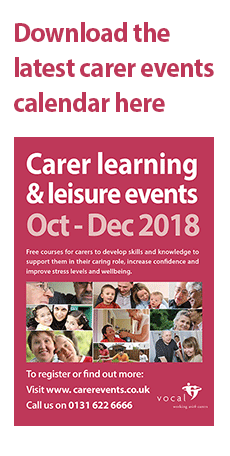 Dealing with anger
Wed 28 Nov
10:30 - 13:00
Event Navigation
Everyone feels a little angry or frustrated at times and carers are no exception. This course helps us understand the role of anger and how to manage our experiences of it.
Duration: 1 week
Who is this course for?
Carers who at times feel angry or frustrated.
Weekly Breakdown
We will look at some myths and facts about anger, learn how to identify your own anger warning signs and triggers and explore how to develop healthy and positive ways to manage anger.
What carers will get from this course
An increased understanding of anger.
Practical advice on how to cope with our feelings of anger.
A safe place to learn with and from peers.
Related Events