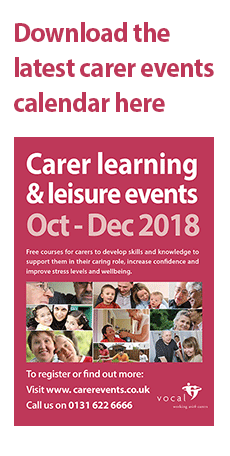 Emotional Freedom Technique
Wed 20 Feb - Wed 13 Mar
10:30 - 13:00
Event Navigation
Carers can often report feeling in poor health. This course will support carers to develop skills in Emotional Freedom Technique to manage stress and support relaxation.
Duration: 4 weeks
Who is this course for?
This course is for anyone who wants to learn an effective relaxation and stress management technique.
Weekly Breakdown
Emotional freedom technique is a specific form of alternative psychotherapy that involves tapping on specific pressure points on the body. In this course you will learn how to use tapping to manage stress.
What carers will get from this course
A chance to learn EFT techniques.
To develop stress management skills.
An opportunity to meet other carers.
Related Events