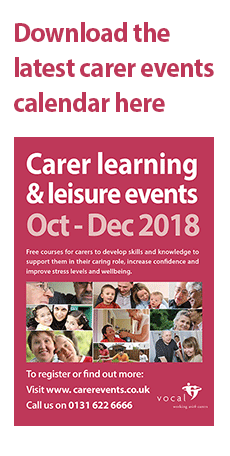 Falls Awareness and Emergency Planning
Mon 19 Nov
10:30 - 13:00
Event Navigation
A practical course to help carers improve their confidence in managing falls and thinking about other emergencies.
Duration: 1 week
Who is this course for?
This course will be particularly helpful for carers who are supporting someone who has physical disabilities or mobility issues.
Weekly Breakdown
This seminar provides practical advice about falls prevention and what to do if someone has a fall. The sessions will include advice on how to avoid difficulties and also to plan for any challenges that arise.
What carers will get from this course
Increased understanding of how to limit/prevent falls.
Increased understanding in how to respond to falls.
Increased confidence and safety in dealing with falls.
Related Events