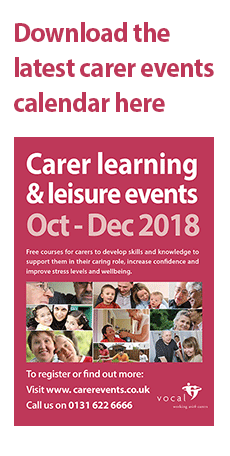 Juggling Caring and Employment
Wed 7 Nov
10:30 - 13:00
Juggling caring and employment can be challenging, but there are supports and services available to help.
Duration: 1 week
Who is this course for?
Carers who are currently working or thinking about working.
Weekly Breakdown
Learn about your rights, the rights of the person you support, assessments and how to access support to enable you to work. Also think about lifestyle choices and actions which could make working easier.
What carers will get from this course
Information on rights.
Information on services.
An opportunity to think about and plan for a good work life balance.
A chance to meet others in similar situations.
Related Events