Mindfulness
Wed 14 October, 2020 @ 10:00 am

-

12:00 pm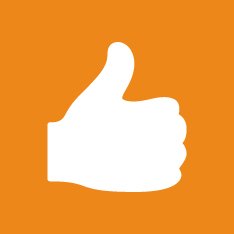 Mindfulness is a practice that allows you to pay attention to the present moment, your own thoughts and feelings and to the world around you, which could be particularly helpful to carers in the current situation with Coronavirus. This nine week course is tailored to carers, will be led by a tutor and allow time for peer to peer support.
Duration: 9 weeks (14th October – 9th December)
Who is this online session for?
Any carer (can be new to mindfulness or done some practice before).
Outcomes of this online session
Taking time out from caring to learn mindfulness on this course can enhance the personal well-being of Carers. This can also enable Carers to be better able to cope with the demands of the role they have.
In the live weekly 2 hour sessions of the Mindfulness Based Living Course for Carers offered by Peer 2 Peer Mindfulness, a Carer can increase their confidence, enhance their wellbeing, and enhance their relationship with the person they care for.
Mindfulness skills are an extremely valuable resource in developing a calm space amid turbulent and threatening emotions. The skills learnt during this 9-week Peer 2 Peer Mindfulness Based Living Course for Carers will be useful in developing the emotional space necessary to cultivate positive emotions.
The Mindfulness Based Living Course for Carers focuses on simple mindfulness techniques that can be learnt quickly. Once learnt these mindfulness skills may be used in a natural way to develop equanimity (emotional stability or composure, patience & tolerance) in situations of challenge, strain & difficulty when caring for vulnerable individuals.
Delivered by
Brian Turnbull, is an experienced mindfulness tutor and chair of http://www.peer2peer-mindfulness.co.uk/
Brian will lead the practices and allow time for peer support through small breakout groups and discussion in the larger group.
Online Instructions
This course will be delivered online.
Upon registration, VOCAL will send you a confirmation email and a link to register with Peer2Peer Mindfulness. This will allow access to the Zoom calls and associated materials.