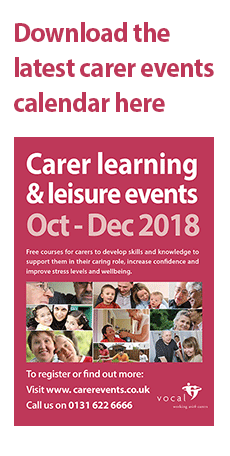 New Year, New You
Thu 10 Jan - Thu 24 Jan
10:30 - 13:00
An opportunity to make a positive start to the year by reflecting on our lifestyle and possibly making some changes.
Duration: 3 weeks
Who is this course for?
Carers with in an interest in focussing on their health, relationships and feelings to make a positive start to 2019.
Weekly Breakdown
The group will explore how to look after yourself while caring, processes of change, what changes when you become a carer and how to make those changes as positive as possible.
What carers will get from this course
Models and theories to help them reflect on complex issues.
Motivation and support to make changes if desired.
An opportunity to learn and share with others in a similar situation.
Related Events