Scotland's Mental Health First Aid: Young People (Midlothian)
Thu 20 June, 2019 @ 9:30 am

-

1:30 pm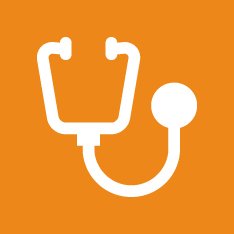 Many parents/carers worry about how to approach young people who may be experiencing mental health issues – come along and find out more about mental health in young people and improve your confidence in talking about it. Note that this course does not train people to be mental health workers. It offers basic general information about mental health problems. The knowledge presented and understanding developed in the course helps to remove stigma and fear and to give confidence in approaching a young person in distress.
Duration: 2 weeks (20th & 27th June)
Who is this course for?
Parent carers living or caring within Midlothian local authority area.
Weekly Breakdown
Part 1 of the course is an online self-study and is about understanding the context for mental health first aid and underpinning principles when supporting a young person suffering from a mental health crisis. This is done online PRIOR to the 1st face to face session.
Part 2 of the course is two face-to-face sessions (Thurs 20th & 27th June) with your trainer
delivering the intervention skills training to you and a group of fellow learners. You will learn the ALGEE mental health first aid plan and how to approach this.
Part 3 is another self-study which deepens your understanding of mental health problems and young people.
Please note that to access Part 3 you must attend both Part 2 face to face sessions. Your trainer will then unlock the online Part 3 materials. At the end of Part 3 you will be asked to complete a reflective account of the learning and how you will put ALGEE into practice.
What carers will get from this course
A better understanding of mental health in young people.
A better understanding how of to approach a young person experiencing MH issues.
Improve listening skills and understanding of recovery.
Meet other carers.