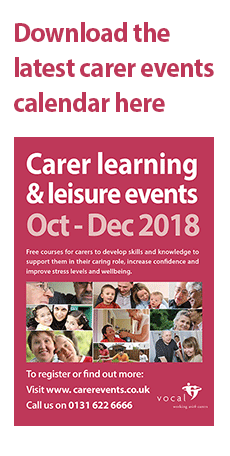 Seeking Employment
Mon 19 Nov - Mon 26 Nov
10:30 - 13:30
Event Navigation
Thinking about part-time or full-time work after or during caring can be daunting. However many carers and former carers successfully gain and maintain employment every year.
Duration: 2 weeks
Who is this course for?
Carers who are thinking about employment either now or in the future.
Weekly Breakdown
Over two sessions led by employment, recruitment and HR specialists we will look at transferable skills, CV and application writing, interview skills and how to find job opportunities.
Course participants will also be offered an optional free one to one consultation with the course leaders.
What carers will get from this course
Expert advice on finding the right role.
CV writing skills.
Interview skills.
A confidence boost.
Related Events