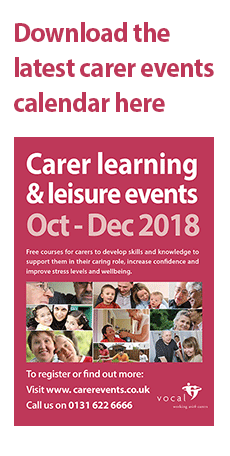 Stroke Information Day (Midlothian)
Thu 31 Jan
10:30 - 15:00
Event Navigation
Specifically designed to meet the needs of carers who are caring for someone who has had a stroke.
Duration: 1 week
Who is this course for?
Carers supporting someone who have had a stroke.
Weekly Breakdown
The session will be facilitated by Chest, Heart & Stroke Scotland and will cover a range of topics such as information on stroke, treatment and rehabilitation, communication & mobility and what support is available is locally.
What carers will get from this course
Practical information and advice on how to support someone who has had a stroke.
Information on support services.
Please note a light lunch will be provided.
Related Events