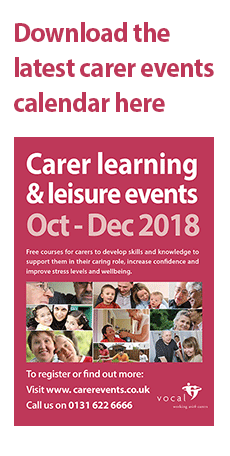 Supporting someone to make decisions (December)
Tue 4 Dec
10:30 - 13:00
Do you help someone make decisions about their money and lifestyle?
Duration: 1 week
Who is this course for?
Carers of adults who are supporting someone who struggles with decision making perhaps due to learning disability, brain injury, stroke or dementia.
Weekly Breakdown
A session to look at formal methods of supporting someone who is unable to or has difficulty making decisions for themselves.
What carers will get from this course
Practical information about POA and Guardianship.
A safe environment to learn, ask questions and share experiences.
Related Events