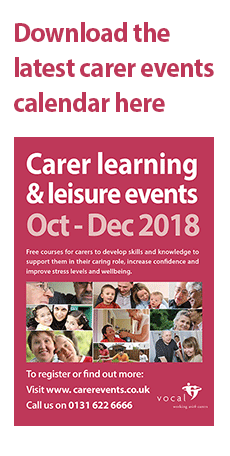 Surviving Christmas as a Carer (Libertus)
Mon 3 Dec
10:00 - 13:00
Christmas can be a fun time but it can also be challenging for many people. There are often a lot of commitments, expense and social gatherings. A caring role can make a difference to how we view and experience the festive season.
Duration: 1 week
Who is this course for?
Carers who want to reflect on how Christmas has changed for them.
Weekly Breakdown
Christmas is often promoted as a time for family and a time for happiness and a time for spending money on gifts and food. This can be challenging if you are in a caring role, so this workshop helps carers to think about what Christmas means to them and how it might have changed or any aspects they would like to change.
What carers will get from this course
A chance to think about themselves.
A change to meet others in similar situations.
An opportunity to reflect on and plan for the festive season emotionally.
Related Events