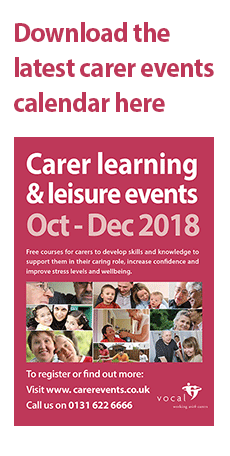 Visit to Dynamic Earth (Nov)
Mon 12 Nov
10:30 - 12:30
Join other carers for an interesting and relaxing day out.
Duration: 1 week
Who is this course for?
Carers who are in need of a break from caring or who would like the opportunity to meet new people.
Weekly Breakdown
Visit Dynamic Earth to learn the history of our planet.
What carers will get from this course
A fun and relaxing day out with other carers.
Related Events