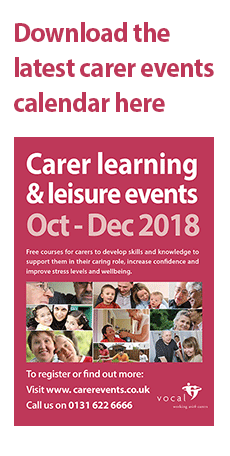 Volunteering
Wed 28 Nov
10:30 - 13:00
Event Navigation
Volunteering can be a great way to get ready for work, to get respite from caring, to meet new people and make connections.
Duration: 1 week
Who is this course for?
Carers who are thinking about volunteering or employment either now or in the future.
Weekly Breakdown
Learn about the volunteering opportunities available at VOCAL and other ways and places to volunteer.
What carers will get from this course.
An opportunity to learn more about volunteering.
A chance to meet others in similar situations.
Related Events