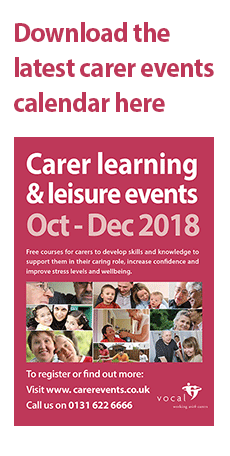 Working, Caring and Your Rights (PM)
Wed 14 Nov
18:00 - 20:00
Many carers are juggling the responsibilities of both work and caring. It can be hard to manage this complex situation if you are not aware of your rights.
Duration: 1 week
Who is this course for?
Carers who are working and caring.
Weekly Breakdown
Led by an Employment Specialist Advisor this seminar helps carers to understand their rights including the right to request flexible working. As well as information about sources of support.
What carers will get from this course
Information on their rights as employees.
Information on their rights as working carers.
Related Events